Sugar cookies
Pricing starts at $75 per dozen
;
Traditional Almond
Vanilla



Premium flavors $5+
Chocolate
Cinnamon Roll
Funfetti



2 DOZEN MINIMUM REQUIRED!
Pricing is just an estimate. Adding additional colors, designs, florals, metallics will raise the price on your cookies.
Cookies are 3-4 inches and are individually heat sealed for extra freshness.
Starts at $75 Intermediate set up to 5 shapes, up to 6 colors plus white, NO CHARACTERS
Starts at $90 Intricate sets up to 10 different shapes/ designs up to 12 colors. Includes florals, characters, logos) Each dozen cookies has a maximum of 6 characters and florals ( intricate cookies) Each additional is $8-12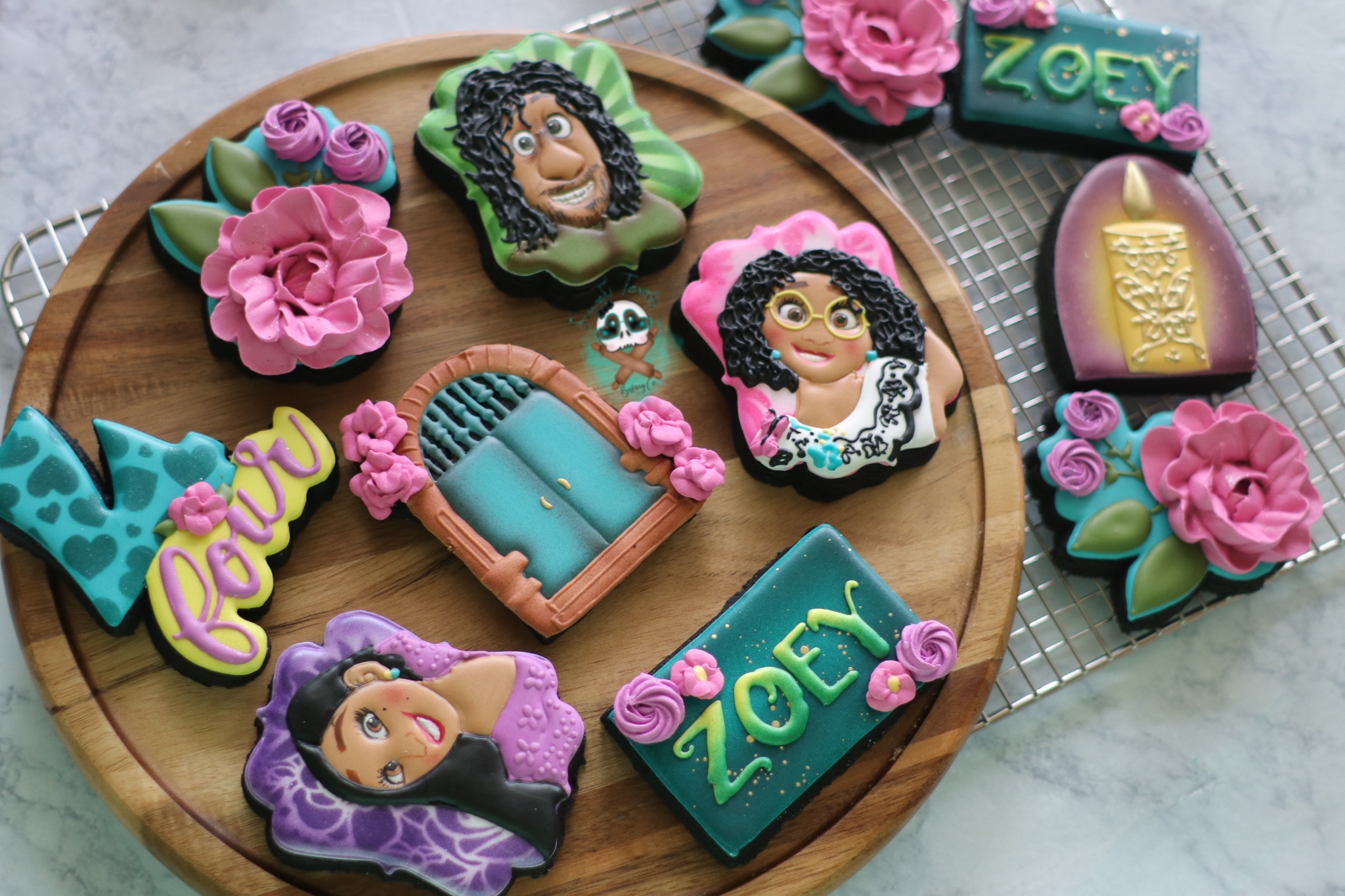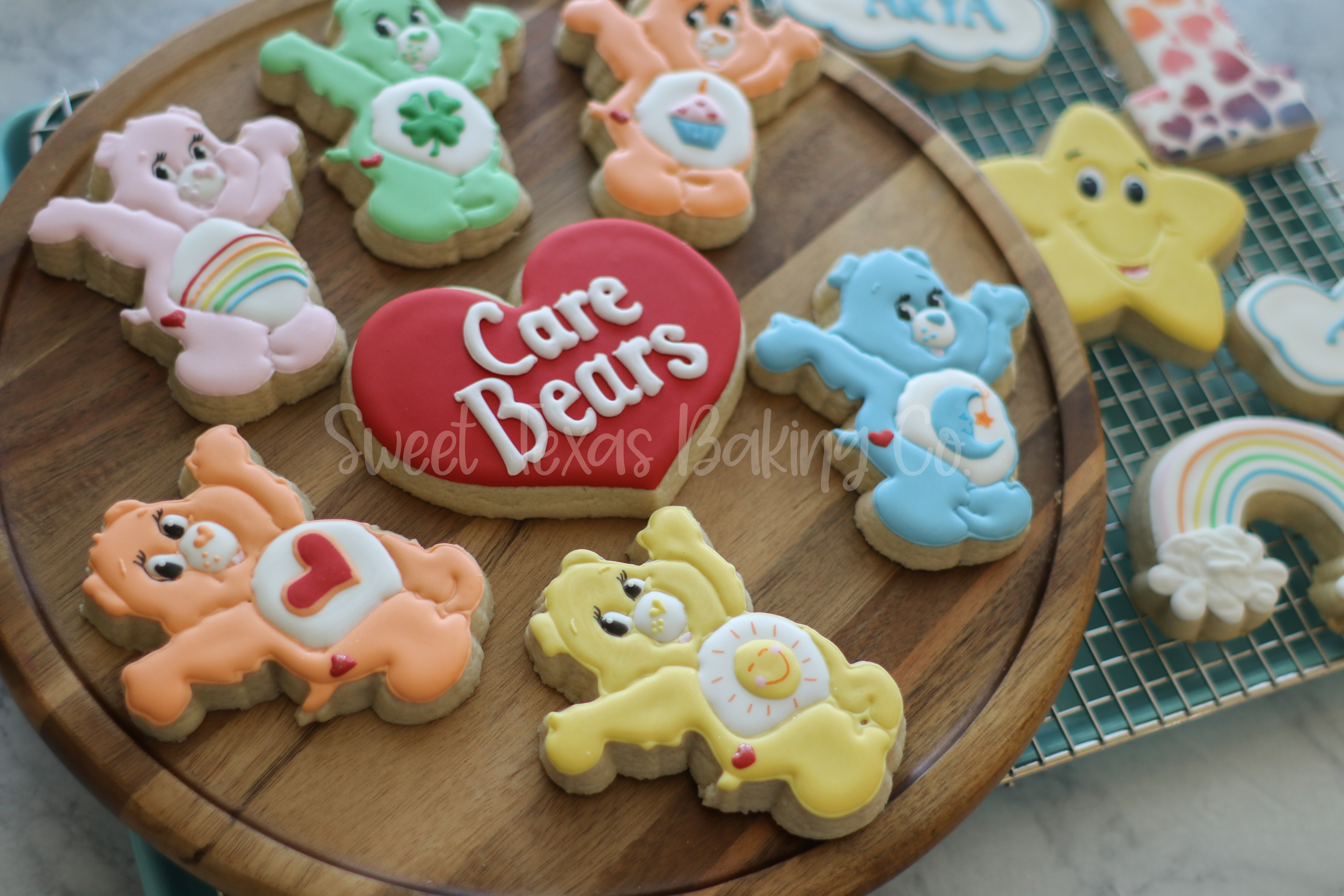 $5 extra per dozen for metallics
$10 extra per dozen for bows (party favors)

There is a fee of $8 for each additional flavor to your order.

Chocolate Chip Cookie Cakes

$45 -10'' Simple Cookie Cake with butercream

$65-10'' Cookie cake with buttercream and 6 mini sugar cookies plus 1 large sugar cookie